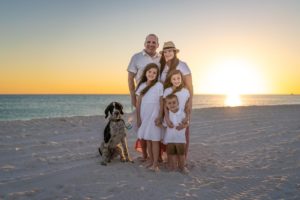 Crystal & Eric Iseldyke as Owner Operators lead a team of experienced ASE certified technicians. We love being part of a family owned and operated business that truly cares about doing what is best for customers. We have 40 years' experience in marketing, corporate, and entrepreneurial ventures including director level positions. When we are not on-site, we enjoy traveling and life with our family of five.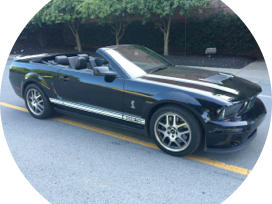 Automotive repair is an industry where people believe it's hard to get honest, quality service. Murfreesboro Auto Repair has built its business on the best quality service and open, honest communication for the last 20 years in Tennessee. Our motto is honesty, communication, quality and we stand strong on those foundations.
We know that for you to trust a business you have to feel you are heard. We will communicate what we find in a thorough inspection and explain so that you can understand and make an informed choice. Questions are welcome.
Murfreesboro Auto Repair quality is second to none! We offer a 4-year/48,000-mile warranty (industry best); One Year Nation- Wide Warranty; offer FREE loaner vehicles; have ASE Certified Technicians with a Master Certified Technician overseeing all work; offer Free shuttle service; and will put only the best quality parts available on your vehicle, with no-low-ball estimates to get you in the door. We want quality customers who understand the importance of maintaining their vehicle and value a professional relationship.
It's possible to have a long relationship with your repair shop, to have experienced such professionalism and service that you rely one them and recommend them to your friends and family for all you auto care needs, and many have for 20 years.
As a family owned and operated business committed to quality, our recommendation is to find a shop you can trust and go to them for everything. Don't listen to your buddy who says they can get that repair for $50 less from someone who is good but only works weekends out of their house. Cars are complicated. Go to the shop whose technicians are getting continuing education classes annually and have the latest computer diagnostic equipment with the knowledge to use it properly.
We look forward to earning your business and feel very thankful for customers who place their faith in us!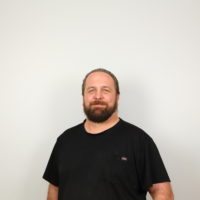 Temmerlin J – Service Manager
Temmerlin has been in the industry 25+ years. He has worked on various makes of vehicles, however his favorite has been Volkswagen and Audi and he is our Volkswagen and Audi Certified technician. His specialty in the field is power train. His favorite pastime is computer gaming and enjoying time with friends and family.